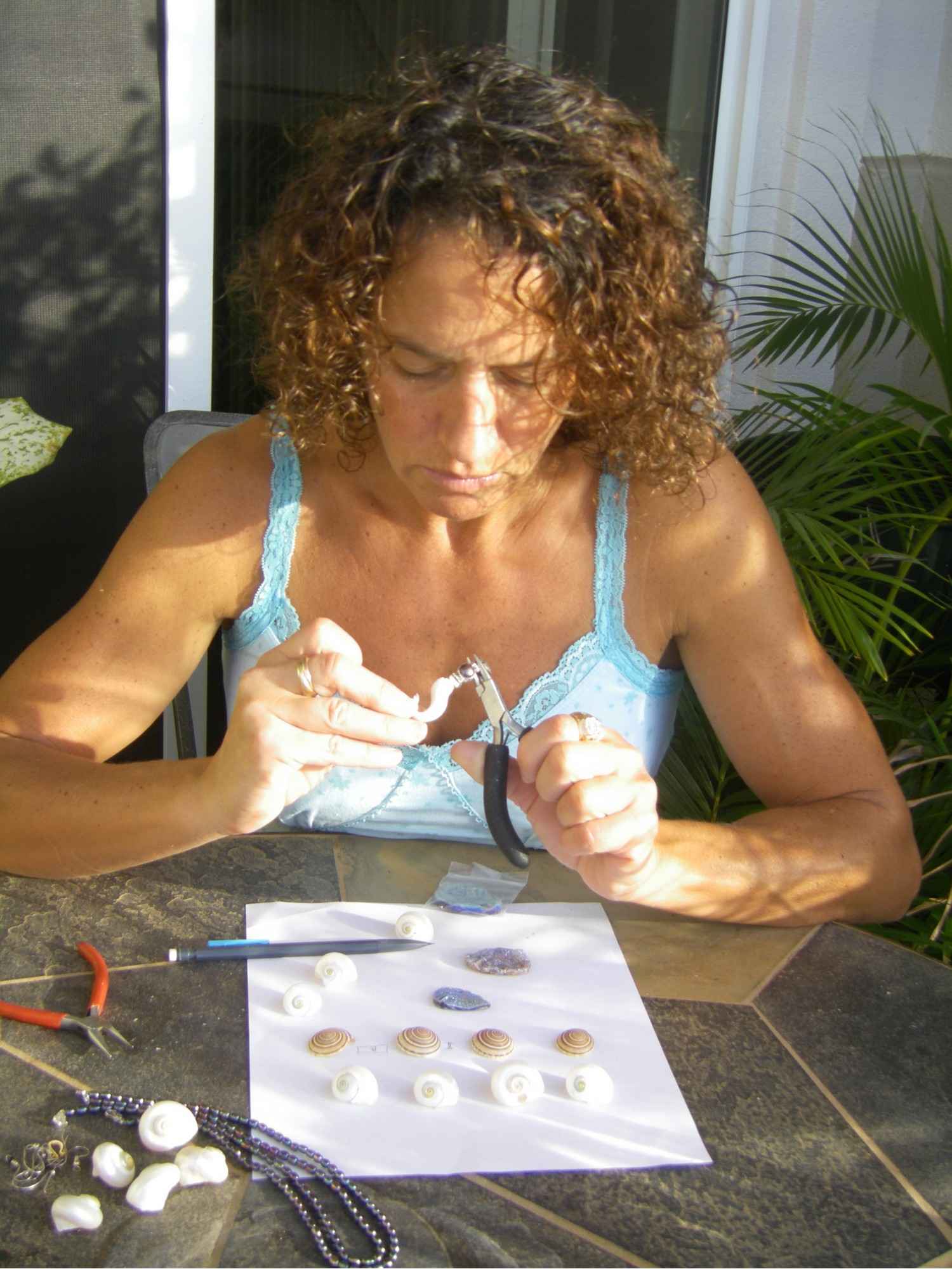 Alison is a naturalistic jewelry designer using Drusy, Sea Shells, and gemstones to create dynamic pieces reflecting images of beauty. She creates her unique pieces under the name Stellar Jewels, chosen for Alison's awe of the celestial sky. Stellar also refers to "the best" and that is what she strives for in her jewelry line.
Alison went to College in Ithaca New York, studying Theatre, TV/Radio and Communications. Earlier, she had been involved in acting, both in high school and college productions. After graduating, she moved across the country to San Francisco where she began her acting career.
Alison moved to Los Angeles for several years, where she pursued her acting career and had small roles in Television sit-coms, movies and commercials. Alison discontinued the acting after her LA adventures and took to making jewelry in 2000. Her mother, also a professional artist encouraged her creative inspiration.



She currently lives in Bend, Oregon and spends winters on Maui, Hawaii. She is always busy creating upcoming collections, Alison travels the world and incorporates her collected stones, sea shells and glass in Stellar Jewels and AWahl Designs.
She has traveled the world and incorporated her collected stones and sea shells in the finest handcrafted jewelry. She designs versatile pieces that can be worn right off the beach and out on an evening on the town.
Artist's Statement:
Stellar Jewel's motto is "live and let live." Enjoy the ocean and the beauty of the universe.