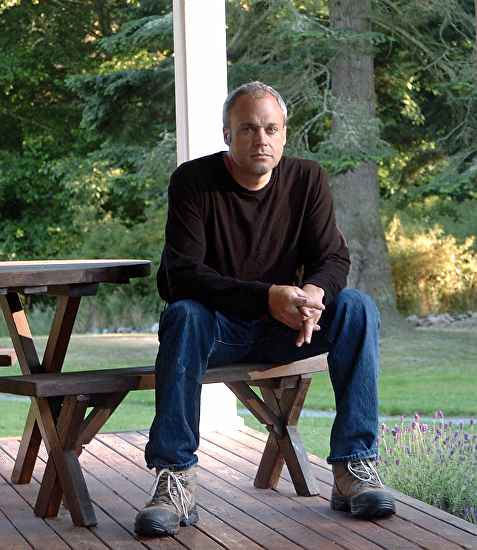 Mike Wise is an Impressionist oil painter, best known for his landscapes.
His approach to representational art is based in abstract design with loose brushwork and extensive use of palette knife to add broad strokes and sculptural smears to the canvas. The intended result is a painting with movement and energy, rich in color, texture, and a distinct three-dimensional feel that draws the viewer deep into the painted image.
While Mike has studied under several prominent painters, he is primarily self-taught. The rugged coastlines, vast deserts and grand mountain ranges of the Western United States provide endless inspiration for his landscapes. Working in what was once an old barn on the family property that he converted to a modern art studio, Mike's creative process is further influenced by the natural beauty that surrounds him at home on Whidbey Island. Mike enjoys working with his family nearby and a lot of good music playing in the studio while he paints.
Mike is a member of Oil Painters of America (OPA) and the American Impressionist Society. He feels honored to have had his work in many exhibitions across the United States, receiving recognition and awards from coast to coast. Cole Gallery is proud to have Mike in our line-up of great oil painters.