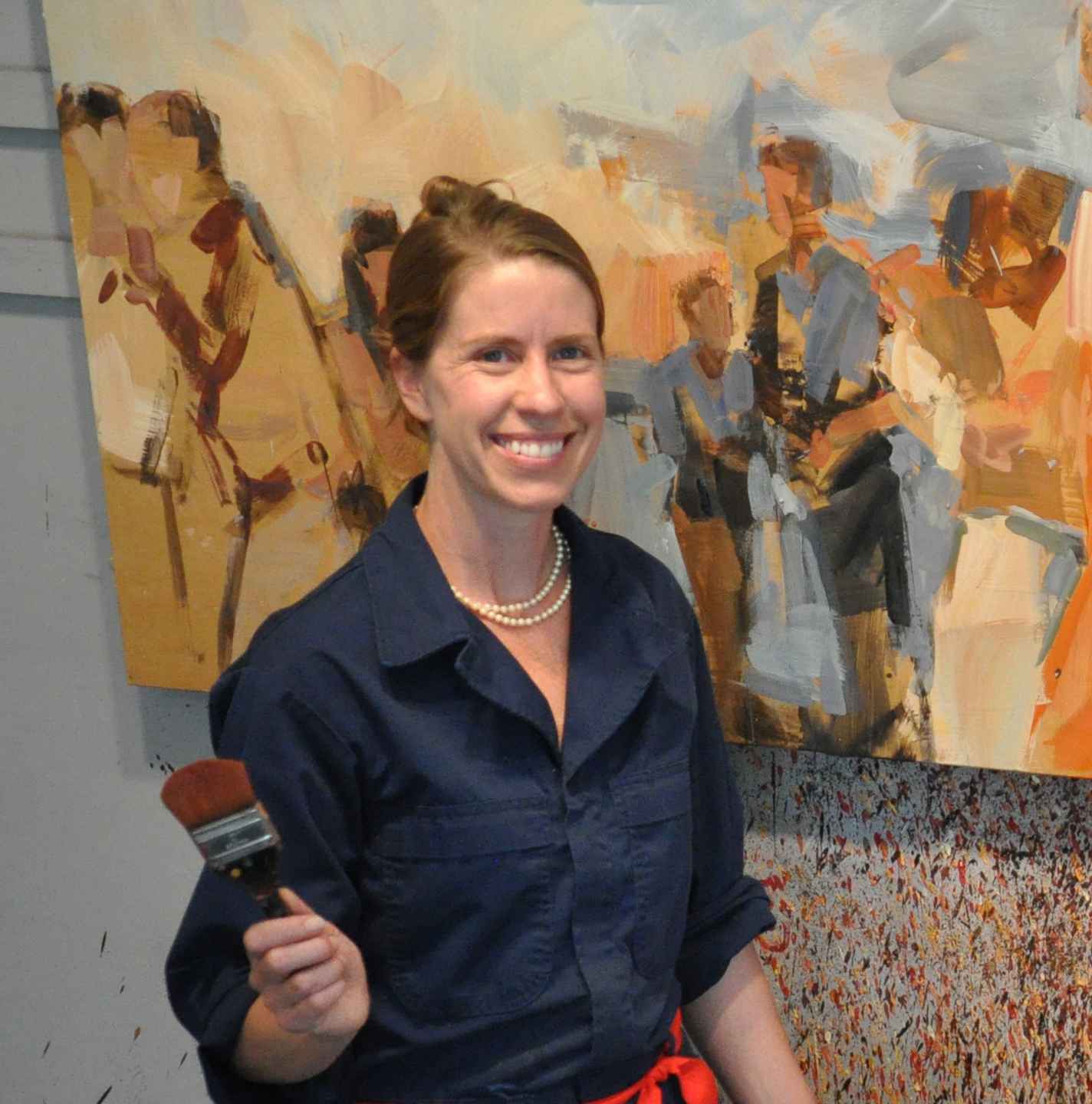 Willow Bader was born in Washington State and moved to Philadelphia in 1998 to pursue serious figure study at the Pennsylvania Academy of the Fine Arts. The academy generously awarded her prizes and grants including the prestigious Scheidt Travel Scholarship in 2002, which took her to Europe to see great art and architecture.
Also by this time she was showing her paintings at Artist's House Gallery and then Rosenfeld Gallery in Philadelphia. In 2006 Willow moved back to Pacific Northwest and began showing regularly at Christopher Morgan Gallery in Palm Desert CA, and Dean Day Gallery in Houston, and had her first solo show in Santa Fe.
Here dynamic work unites modern figurative subject matter with traditional mediums. The ancient painting medium of encaustic lends itself beautifully to the sensual physicality and boldness of her work.
An artist who continues find travel abroad a source of inspiration, Willow's future interests are in the exposure of her work in galleries nationally and internationally.