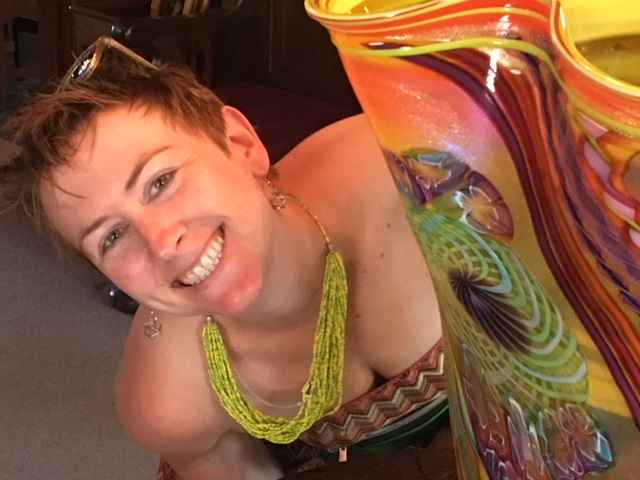 Brooke is a full-time, award-winning artist, working out of Capitol Hill Seattle WA. Her paintings focus on innovation, aesthetics, perception and place. With a background in plein air (on site) landscape painting, she has developed an affinity for color, dynamic composition, and the beauty of the every day. She believes humans have an intelligent visual perception that connects us with a universal enjoyment of aesthetic beauty. Thus, she hopes that her deconstructed style of paintings can stimulate these senses. By analytically breaking up a scene into blocks of color and putting them back together, an engaging process is created with looking and responding, but is also hopefully enjoyable for the audience to get lost in.
Brooke has been painting since high school (about 16 years) and earned her BFA from the University of Oregon in 2010. Although she obtained a degree, she considers herself a self-taught artist when it comes to landscape painting, as most of her experience comes from prolific practice, looking at nature, and abstaining from any landscape workshops. With a vigorous and prolific output, Brooke has been able to develop her own unique style that is not quite categorizable. People have described her paintings as reminiscent to that of Cezanne's, the modern version of pointillism, cubism, or blown up computer pixels.
When she's not making art, you can find Brooke at one of Seattle's many niche locations for pinball. She is a competitive pinball player who participates in weekly regional and (this year) world tournaments!