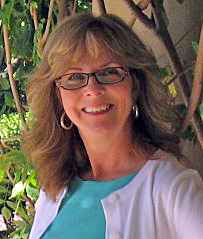 Teresa paints because she loves to. She is an artist who finds beauty and harmony in everyday objects which take on new life when rendered in watercolor. Her goal is that the ordinary becomes extraordinary.
"I find inspiration in a simple piece of kitchen ware or in the delightful way light reflects on silver or glass. One of my most treasured objects is an old earthenware coffee mug that came from my Grandfather. It's chipped and stained with years of holding strong black coffee...but I love it. It has been included more than once in my still life compositions. My paintings are representational, although photo realism is not what I aim for even if I could achieve it...but I want to paint in a way that nudges the heart, tugs at a memory or brings a quiet peace and sense of balance to the viewer."
You may notice something a bit different in Teresa's work, as she is painting with no depth perception. At the age of 29, she was diagnosed with a rare form of malignant ocular melanoma. Treatment left her with a permanent loss of vision in one eye. This challenge is one Teresa overcomes each time she picks up a paintbrush. It has been said that her unique perspective makes her paintings even more appealing.
Teresa has no formal art education, other than filling every open high school elective with art classes. Primarily a self-taught artist, Teresa began studying watercolor in 2002 under the mentoring of Denise Cole, an accomplished artist and gallery owner.