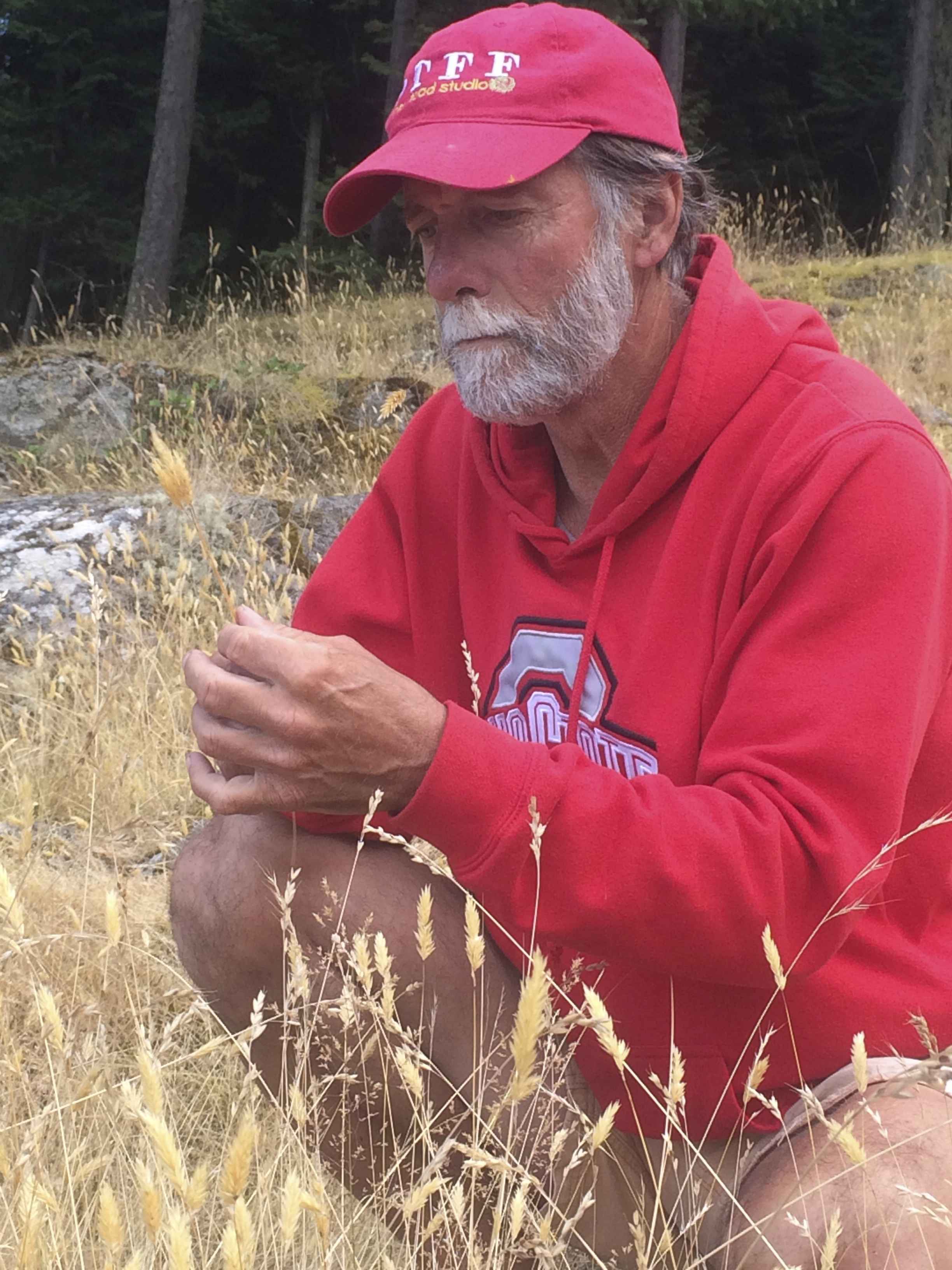 Born in Cleveland, Ohio on the shores of Lake Erie in 1954, Luke's interest in art was clear to all around him. Always pencil in hand, relating to the world in a strictly visual way, Luke was destined for a life as an artist. His mother was an artist and often brought her young son with her to draw with her figure drawing group (cheaper than getting a sitter!) – a practice Luke still takes part in today. At the heart of a good realist painting is good drawing.
After art school in Cincinnati, Luke left the Midwest for the mountains of central Washington. The mountain life was great while it lasted, but the sea was calling. Seattle was the next stop. Near water again, the desire to capture it drove him back to his first love: art. In about 2000, Luke dropped his anchor in Port Townsend, a place rich with inspiration for a marine painter.
Luke has been a full-time artist since the 1990's, first working in soft pastel, then developing as an oil painter since about 2002. Poster illustration has played a role in Luke's development, doing artwork for wooden boat festivals, Pike Place Market, Skagit Valley Tulip festival and many others. Luke's work can be found worldwide, and is in many corporate collections. When not at his easel Luke can be found sailing on his boat "Legacy".
Artist Statement:
Sometimes I think I have the perfect job. When I am at my easel painting… I get lost to the rest of the world. Values, shapes colors, edges take over and replace all the day-to-day hassles with something that I control. A vision begins to form out of the brush strokes. Shapes solidify and gather meaning. Light differentiated from shadow. A center of focus is established, brought to focus using contrast and edge manipulation. Secondary elements are added, not to compete, but to support. The painting develops using time honored methods of oil painters. A lifetime of learning, practicing and seeing.
At this point the image is becoming a place, with meaning and feeling. I am in the home stretch. I am not sure if I am telling the painting what I want it to be, or if it's telling me. Get out of the way, or take charge? If everything sings in harmony, magic can happen. Seeking this magic is what keeps me going. I can't wait to see how it is going to end. When it ends well, I know I have the best job in the world.