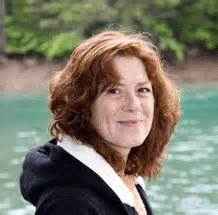 Raised in the Midwest after spending her early childhood in Southern California, Kendahl Jan Jubb studied painting from an early age with noted St. Louis impressionist, Victor Harles. In pursuit of a degree in forestry, she moved to University of Montana in 1978, but quickly changed to Art during her first year. Her first public showing was a one-person show at the University in 1980 and was met with resounding acclaim - and she hasn't stopped painting since!
Kendahl is in tune with Nature. Whether composing myriad flowers in gardens or containers, or conjuring magical scenes of animals, wild and domesticated, she celebrates color and forms as intricate as cloisonné treasures from the East. Her pigments are rich and frequently opaque, setting off delicately hued still lifes with dramatic black, anchoring color fields. Painting for the last twenty years, she has quietly mastered her medium of watercolor – concerned only with beauty, fantasy and the spirit of the natural world. No angst, personal agendas, or flailing against the heavens, Kendahl is content to focus her prodigious gifts on creating lush, romantic, fanciful still-lifes of tigers, orchids, bears, housecats, summer and tropical bouquets, iguanas, jungle birds in ways that few watercolorists can even imitate. Traveling extensively throughout the United States and India, Kendahl can be found sketching and painting in the environment that inspires her.
Kendahl's work has appeared in over thirty galleries and exhibitions from Mexico to the Virgin Islands, and all across the U.S. Commissions have come from such corporations as the Bonneville Power Administration, The Peabody Hotel, The Four Seasons Hotel in Singapore and the Holland America Line. Her works are in museum collections, corporate headquarters, and private collections in Asia and the Americas. And this always-fresh artist has provided illustrations for image driven children's books and has been featured in arts magazines, often to share her technical prowess with colleagues and students. She also exhibits in her home state, Montana, where she is never far from the bounty of natural beauty she celebrates.