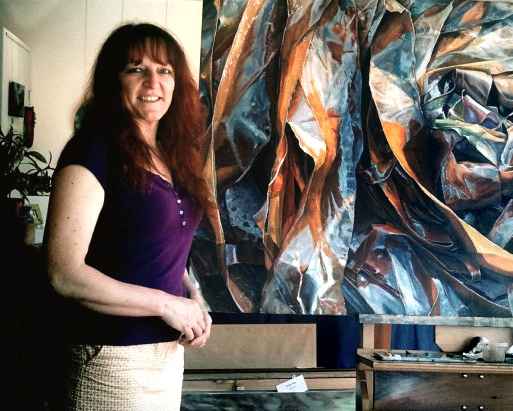 Becky Miller has always known she was an artist. Her mother jokes that her obsession with drawing began as soon as she could hold a pencil. Later as a student in Advertising Design at Pacific Union College in California, Becky studied painting and drawing. She also studied the human figure extensively for several years at Hipbone Studio in Portland, Oregon under Jeff Burke.
Becky began entering competitions in 2010, and has been receiving awards since then in her home state of Oregon as well as in California. One of her paintings has even hung in the Oregon State Capital. Her work has also been honored in shows, museums and in magazines. Becky's paintings are in private collections throughout the United States.
Artist Statement:
From earliest years, my artwork has revealed my deep fascination with the organic movement and unique personalities that characterize all living things. When I was ten years old, I saw the ocean for the first time. It was love at first sight, and although I did not realize at the time how much that experience would color my future work, in hindsight it set the course for my future career.
My oil paintings of colorful kelp that has washed up on the beach are a unique blend of realism and abstraction that combine my love for detail, design, and flowing lines with my love of the sea, and my passion for the subject matter only grows with time. I insist on painting solely from my own personal experience and observations, so each painting is a true expression of the world as I see it. It is my hope that the viewer will be inspired by my paintings to look more closely at the incredible beauty that surrounds them every day and that they will become as thrilled by the vigor, the elegance, and the tenacity of life as I am.