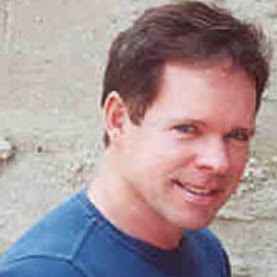 Gary, a prolific artist, began at a very early age to study European masters. Starting with paint on canvas, painting landscapes, still life and portraits, he later felt a need to work with his hands and so became interested in sculpture. Sculpture became his natural medium and the human form became his subject, working in concrete, mortar, and clay.
In 2000, his interest turned to fused glass forming. His studio became his class room, learning by experimenting. He was challenged by glass - a very simple compound, a malleable and luminous material - with endless creative possibilities. Gary has gone on to craft many commissions in this medium, for collectors both national and international.
Currently, Gary is working on a 5-year project, "Odyssey Music Project", which is comprised of designing and producing 4 string instruments entirely of fused glass: a violin, viola, cello and a Strat electric guitar. The idea of putting glass and music together was initially inspired by making sounds from various types and shapes of glass. With the assistance and guidance from string musicians and many hours of study and research, Gary has produced numerous instruments.
More recently, Gary's work has been a combination of his love of music, and the composers of music, with glass and paint. He has been experimenting with gold leaf fused onto glass, as well as painting compositions of musicians within a fused glass overlay. He looks into the future with optimism, with new areas of interest arising and leading to the creation of new arenas of work.
Gary says of his new evolving works, "None of it was intentional – it all developed and evolved over time. People always ask for my artist statement … but I've never liked to explain a certain piece of work: if you've made a picture and that's how you wanted it to be – hopefully it can speak for itself and whatever it says to the viewer – it's the right message, because there isn't a wrong and a right message. Each person takes something a little different from the same picture and I'm happy with that."