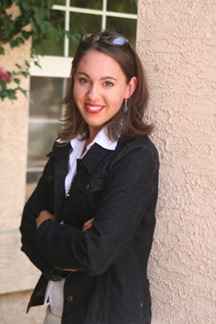 Born in Madison, Wisconsin in 1982, Jennifer's ability to focus on her drawings at an early age was noticed by all. Her intensity and desire to study art grew over the years. Jennifer's parents, being artists themselves, shared their knowledge and philosophy with her and in her early teens sent her to study Russian Impressionism with Henry Stinson, her mentor.
Jennifer currently works as a full time painter in Portland, Oregon where she is a mentor for dozens of students. By her early twenties, she had already received many awards for her work; she has been featured in many publications, and has paintings in public and private collections both at home and abroad. Jennifer travels monthly for classes, shows and plein air painting.
In her spare time, Jennifer enjoys rock-climbing, hiking, camping, and anything to do with the outdoors. She spends a lot of time reading the classics and playing the piano.
Artist Statement:
Each artist should find what it is in painting that speaks to them...the reason they paint...and all other things should be of less importance in their paintings…. You must "find your own voice", figure out what you are trying to say, by figuring out what elements most speak to you. For me, light and color are the reasons I paint!