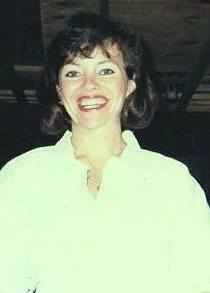 Deborah discovered that she could draw as a child but didn't dream of becoming an artist until she started college at Western State University in Colorado. "It seemed that I developed a passion for art over-night," says Deborah. She began drawing whenever possible, but it wasn't until her husband ran across one of her sketchbooks and wanted to know why she wasn't serious about developing her talent, that she became committed to her dream.
Though she studied with many fine teachers, it was the teaching of Ron Lukas that enabled her to acquire a solid foundation for drawing and painting. After spending 3 years training with Lukas she continued to develop her skills through workshops, primarily with Tony Ryder at the Seattle Academy of Fine Art and most recently with David Leffel and Carolyn Anderson.
People and still life's are some of her favorite subjects to paint. Deborah says, "When I started my training as a painter and began to paint the living, breathing model, I was constantly astonished that a person who seemed to be quite ordinary, took on a transformation as I began to paint them; they became imbued with a beauty and a dignity, a mood and a mystery that was all their own. To this day, that phenomenon seldom fails to occur when I paint a subject, and it never fails to surprise me."